Soon 2014 will be over and we have had one of  the most productive years in cannabis legislation and cannabis information until now. We can only speculate what will happen the next few years as our knowledge grows, but we hope all this research will at least result in people not going to jail all over the world for utilizing cannabis both medicinal and recreational. Cannabis is clearly not a dangerous drug.
There are now studies all around the world, on numerous of different illnesses and conditions, being done. It will be very interesting to see the results coming in the next years.  We get questions from people with illnesses that we have never even heard of, that feel like there are no medication that works for them, asking if we think cannabis might help them. So far few of the studies that have already been done have come back with a negative outcome, so the list of illnesses that might actually benefit from cannabis in different ways will probably grow vastly in the next years as well.
Here are some of the medical break troughs of 2013, we hope the list will grow steady every year!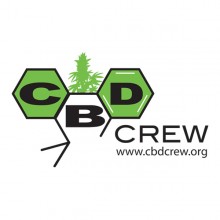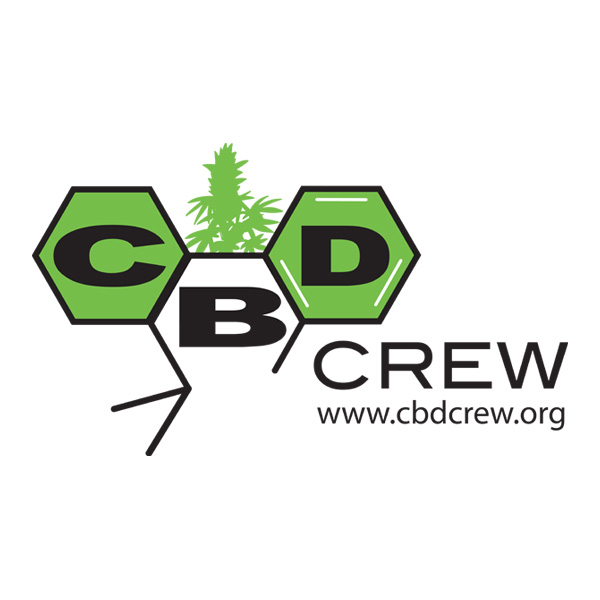 1. FDA approves first clinical trials of cannabis for paediatric epilepsy
Evidence that marijuana can help in a wide range of epileptic conditions dates back to the 70s. But it wasn't till this year that research progressed to the stage of FDA-approved clinical trials.
Likely due, at least in part, to growing interest from the media and awareness among parents with epileptic children, a company called GW Pharmaceuticals this year became the first ever to initiate clinical trials of a cannabis-based epilepsy treatment. The drug is called Epidiolex and is a liquid extract high in the non-psychoactive marijuana chemical called cannabidiol (CBD).
Initial results are expected early 2014 and, if successful, may not just bring relief to thousands of children across the U.S for whom traditional medicines don't work. In fact, clinical evidence that cannabis extract helps in paedetric epilepsy could very well lead to the rescheduling of cannabis under U.S. federal law.
Read more: New Cannabis Drug Approved For Trials In Children With Epilepsy
2. Scientists show that various chemicals in cannabis can kill leukemia cells
Evidence that cannabis can kill cancer cells has also existed for decades. But this year, research from the University of London revealed something very interesting.
Using leukemia cell lines, the study identified the cancer-fighting potential of a number of lesser known, non-psychoactive chemicals in marijuana.
Unlike THC, the compounds that were used in the study – cannabidiol (CBD), cannabigerol (CBG) and cannabigevarin (CBGV) – can't get patients high. Significant media attention was paid to this point. On the other hand, it's doubtful that getting high is a major concern of anyone battling cancer.
Read more: Cannabinoids Destroy Leukemia Cells, New Study Finds
3. First clinical trials of cannabis for brain cancer begin in the UK
On top of breakthroughs in non-psychoactive cannabis treatments, 2013 also marked the launch of the first ever human trials of cannabis-based cancer medicine.
In November, GW Pharmaceuticals announced the start of Phase 1b/2a clinical trials of their pharmaceutical cannabis spray, Sativex, as an add-on treatment for aggressive brain cancer. The two-part trial involves giving Sativex to 20 patients with recurrent gliobastoma multiforme, in addition to the standard chemotherapy drug temozolomide.
While THC and CBD have both been shown to kill cancer cells on their own, some research suggests that combining cannabis compounds with traditional chemotherapy drugs can have even greater anti-cancer effects.
Read more: Cannabis Treatment For Brain Cancer Begins First Human Trials
4. Researchers show that cannabis can help cigarette smokers quit
Marijuana may not just be a safer recreational drug than cigarettes, but apparently it can also help cigarette smokers quit. The first human study to investigate this was conducted at the University College London, with the results published September this year.
The small, placebo-controlled trial involved the cannabis compound CBD administered via vaporizer, which subjects were instructed to use whenever they felt the urge to smoke.
After one week of treatment, those who received actual CBD showed a 40% reduction in the number of cigarettes smoked, compared to the placebo group. The researchers concluded that the results were promising, but since the study only involved 24 subjects, larger studies are still needed.
Read more: Can Marijuana Help You Quit Cigarettes? Study Says Yes
5. Scientists provide first clinical evidence that cannabis helps in Crohn's disease
In May, researchers out of Israel published results from the first human study investigating smoked medical cannabis as a treatment for Crohn's disease. While the study was rather small, only 11 patients were involved, daily doses of medical cannabis led to complete remission in 5 of the patients.
Medical marijuana also helped patients wean themselves from dependency on steroid-based medications and improved their appetite and sleep, with "no significant side effects."
While the study focused mostly on symptom measurements, the results may also support earlier findings from animal studies showing that compounds in cannabis can actually treat the underlying cause of Crohn's and other inflammatory bowel diseases.
Read more: Cannabis induces a clinical response in patients with Crohn's disease: a prospective placebo-controlled study.

6. Scientists provide first clinical evidence that cannabis helps in Parkinson's disease
With animal and cell culture studies suggesting that cannabis may slow the progression of Parkinson's, it was only a matter of time until human research was conducted.
Thankfully, Israeli researchers also published the first ever human study of medical cannabis for Parkinson's this year. Although only 20 patients were involved, the results showed clear improvements in symptoms of tremor, rigidity and bradykinesia.
Patients also reported a dramatic reduction in pain associated with their disease, which led to improvements in sleep. Overall, measurements of disease severity taken after patients smoked medical cannabis showed a significant decline that lasted for around 2 to 3 hours.
Read more: Smoking Pot Eases Tremors in Parkinson's
7. Harvard study shows smoking cannabis may make you skinnier and reduce the risk of diabetes
This year, an observational study involving over 4,600 adults, conducted at Harvard University, revealed a rather surprising link between marijuana use and slimmer waist lines.
Although suggested before, the link still seems counter-intuitive, since marijuana isn't known for reducing food intake, but rather the opposite. Indeed, other studies suggest that marijuana users have a significantly higher calorie intake than non-users.
However, the Harvard study also found lower levels of insulin blood levels and insulin resistance among marijuana users, as well as higher levels of the 'good' type of cholesterol (HDL), all of which are believed to lower the risk of diabetes.
Considering the newest data, the researchers concluded that while marijuana is well known for stimulating a desire for unhealthy foods, it may have some less obvious metabolic effects that could be healthy in the long run.
Read more: Marijuana: The Next Diabetes Drug?