Cannabis Research!
The Cannabis plant has been used for recreational, healing and spiritual reasons for thousands of years, all over the world. One of the first documented recommendations for the medical use of cannabis was done by emperor Shen Nung almost 5000 years ago. According to legend, Shen Nung is the father of Chinese medicine and pharmacology. He sought out and investigated hundreds of herbs documenting many of them in his treatise On Herbal Medical Experiment Poisons ( tasting 365 herbs and dying from a toxic overdose in the end.. ) and is still worshiped by native Chinese medicine men.  He is thought to have introduced acupuncture to China and promoted a plant based diet for good health.
He is often referred to as the Yan Emporer and the literal meaning of his name translates to "the divine farmer".
We have named one of our strains in hounor of him, CBD Divine, a regular indica 1:1 CBD/THC strain.
Princess MaGu, the immortal Hemp Maiden, the Goddess of Cannabis. She served cannabis for healing and longlivety and got rewarded by becoming a Taoist Xian. ( spiritually immortal; transcendent; super-human; celestial being )
Cannabis have been found in several ancient graves all over the world and it has been assumed that the findings were for medicinal use.
He was found in a 2,700-year-old grave in the Gobi Desert with nearly two pounds of still-green plant material. It has been recognized as the world's oldest cannabis.
The various caves composing the settlement would have been inhabited for more than 2500 years during neolithic period.
Two women were buried in a mound in the county of Vestfold, Norway, around the year 850 in a splendid ship. They had both cannabis seeds and a pice of hashis with them.
Many medical marijuana patients may know that Dr. William Brooke O'Shaughnessy (1809-1889) introduced cannabis to modern Western medicine, ( even thou it had already found it's way before ) but know little else of this Irishman's extraordinary life.
There are many cannabis findings all around the world, and probably many that we will never know about. If you are interested, there is lots of information on the web, a quick search away!
Cannabis was a widespread medicine commonly used up until the early 1900's in most parts of the world. Then the war on drugs started, and soon cannabis was illegal across all nations. Cannabis soon became marijuana, the drug that made you crazy. And this propaganda sadly sill lives on in many places around the world. Resulting in laws that are doing great damage to the development of cannabis as a medicine and not to mention the people that utilize it.
Several hundreds of studies on cannabis has so far been done already and it will be very interesting to see all research is being conducted now after some dark ages of prohibition. Exiting times ahead!
http://www.nature.com/bjc/journal/v95/n2/abs/6603236a.html http://www.ncbi.nlm.nih.gov/pubmed/11479216 http://www.jneurosci.org/content/21/17/6475.abstract http://jpet.aspetjournals.org/content/308/3/838.abstract Read More: http://www.whydontyoutrythis.com/2013/09/42-medical-studies-that-prove-cannabis-can-cure-cancer.htm
We will try to keep as many scientific studies of cannabis THC/CBD as possible available on this page. If you come across any that are still not listed here, please send them to us so we can add them. The more research we can offer, the more knowledge we can spread. We also thank ProjectCBD for gathering so many studies at one place and all the researches, lab technicians and scientists that are working trough the stigma to provide us with very valuable information. Cannabis Research!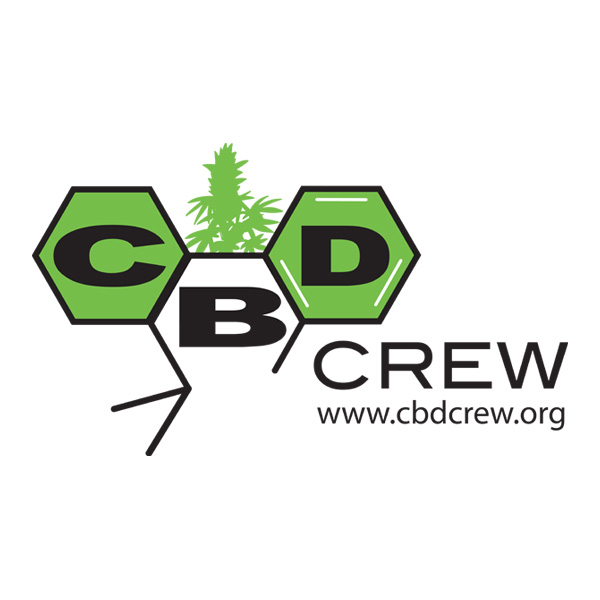 Medical cannabis & general benefits
Anxiety
Alzheimer's
Addiction


Cancer div studes
– Lung Cancer
– Prostate / Colon Cancer
– Breast Cancer
– Glioblastoma / Brain
– Leukemia
– Skin Cancer
– Kaposi Sarcoma
– Cancer ralated pain
Chrons & stomack problems
Depression
http://www.nature.com/bjc/journal/v95/n2/abs/6603236a.html http://www.ncbi.nlm.nih.gov/pubmed/11479216 http://www.jneurosci.org/content/21/17/6475.abstract http://jpet.aspetjournals.org/content/308/3/838.abstract http://mct.aacrjournals.org/content/10/1/90.abstract http://www.ncbi.nlm.nih.gov/pubmed/17952650 http://www.ncbi.nlm.nih.gov/pmc/articles/PMC1576089/ http://www.jci.org/articles/view/37948 http://cancerres.aacrjournals.org/content/64/16/5617.full Read More:
http://www.whydontyoutrythis.com/2013/09/42-medical-studies-that-prove-cannabis-can-cure-cancer.html
http://www.nature.com/bjc/journal/v95/n2/abs/6603236a.html http://www.ncbi.nlm.nih.gov/pubmed/11479216 http://www.jneurosci.org/content/21/17/6475.abstract http://jpet.aspetjournals.org/content/308/3/838.abstract http://mct.aacrjournals.org/content/10/1/90.abstract http://www.ncbi.nlm.nih.gov/pubmed/17952650 http://www.ncbi.nlm.nih.gov/pmc/articles/PMC1576089/ http://www.jci.org/articles/view/37948 http://cancerres.aacrjournals.org/content/64/16/5617.full Read More:
http://www.whydontyoutrythis.com/2013/09/42-medical-studies-that-prove-cannabis-can-cure-cancer.html
Cures Brain Cancer http://www.nature.com/bjc/journal/v95/n2/abs/6603236a.html http://www.ncbi.nlm.nih.gov/pubmed/11479216 http://www.jneurosci.org/content/21/17/6475.abstract http://jpet.aspetjournals.org/content/308/3/838.abstract http://mct.aacrjournals.org/content/10/1/90.abstract http://www.ncbi.nlm.nih.gov/pubmed/17952650 http://www.ncbi.nlm.nih.gov/pmc/articles/PMC1576089/ http://www.jci.org/articles/view/37948 http://cancerres.aacrjournals.org/content/64/16/5617.full Cures Mouth and Throat Cancer http://www.ncbi.nlm.nih.gov/pubmed/20516734 Cures Breast Cancer http://www.ncbi.nlm.nih.gov/pubmed/20859676 http://www.ncbi.nlm.nih.gov/pubmed/18025276 http://www.ncbi.nlm.nih.gov/pubmed/21915267 http://jpet.aspetjournals.org/content/early/2006/05/25/jpet.106.105247.full.pdf+html http://www.molecular-cancer.com/content/9/1/196 http://www.ncbi.nlm.nih.gov/pubmed/22776349 http://www.pnas.org/content/95/14/8375.full.pdf+html http://cancerres.aacrjournals.org/content/66/13/6615.abstract http://endo.endojournals.org/content/141/1/118.abstract#fn-1 Cures Lung Cancer http://www.ncbi.nlm.nih.gov/pubmed/22198381 http://www.ncbi.nlm.nih.gov/pubmed/21097714 http://www.nature.com/onc/journal/v27/n3/abs/1210641a.html Cures Uterine, Testicular, and Pancreatic Cancers http://www.cancer.gov/cancertopics/pdq/cam/cannabis/healthprofessional/page4 http://cancerres.aacrjournals.org/content/66/13/6748.abstract Cures Prostate Cancer http://www.ncbi.nlm.nih.gov/pubmed/12746841?dopt=Abstract http://www.ncbi.nlm.nih.gov/pmc/articles/PMC3339795/?tool=pubmed http://www.ncbi.nlm.nih.gov/pubmed/22594963 Cures Colorectal Cancer http://www.ncbi.nlm.nih.gov/pubmed/22231745 https://www.ncbi.nlm.nih.gov/pubmed/19442536 http://safeaccess.ca/research/pdf/MD_AndersonCancerStudy.pdf http://gut.bmj.com/content/54/12/1741.abstract Cures Ovarian Cancer http://www.aacrmeetingabstracts.org/cgi/content/abstract/2006/1/1084 Curse Blood Cancer http://www.ncbi.nlm.nih.gov/pubmed/12091357 http://www.ncbi.nlm.nih.gov/pubmed/16908594 http://onlinelibrary.wiley.com/doi/10.1002/ijc.23584/abstract http://molpharm.aspetjournals.org/content/70/5/1612.abstract Cures Skin Cancer http://www.ncbi.nlm.nih.gov/pubmed/12511587 Cures Liver Cancer http://www.ncbi.nlm.nih.gov/pubmed/21475304 Cures Biliary Tract Cancer http://www.ncbi.nlm.nih.gov/pubmed/19916793 Cures Bladder Cancer http://www.medscape.com/viewarticle/803983 (Sign-up required to view) Cures Cancer in General http://www.ncbi.nlm.nih.gov/pubmed/12514108 http://www.ncbi.nlm.nih.gov/pubmed/15313899 Read More:
http://www.whydontyoutrythis.com/2013/09/42-medical-studies-that-prove-cannabis-can-cure-cancer.html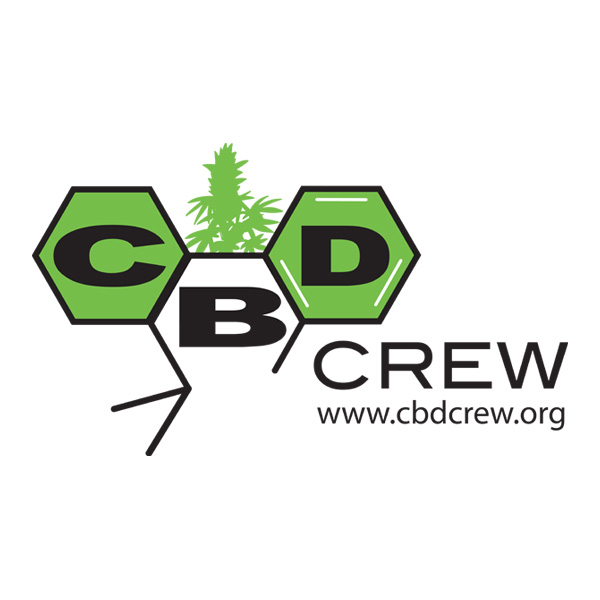 [enjoyinstagram_mb]